The Story of F&F Racing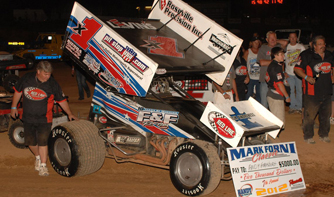 F & F Racing Has A Combined Racing Experience Of Over 80 Years In Open Wheel Racing Spanning 3 Generations Starting In 1961.
Since then over 200 "Main Event" victories have been logged.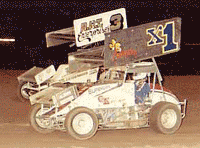 Several Track Championships and Track Records have been obtained throughout the years. Alan Bradway and Steve Tuccelli are the owners and team leaders of F & F Racing (Family & Friends). Alan, a Track Champion himself, had raced Sprint Cars for 25 years and now leads the crew in the dynamics of open wheel racing engines, chassis set-ups and maintenance. Steve has 18 years behind the wheel of Sprint Cars starting in the early 80's and is the engine tuner, data analyst and shock dyno technician.
The crew is made up of individuals that are dedicated to the win. Each team member brings with them the selfless devotion to every aspect of making the team successful. Since our inception, we have been honored by winning the 1999, 2000, 2001 Twin Cities Speedway Pacific Sprint Championship, the 2003, 2004, 2011, 2012 Placerville Speedway Pacific Sprints Championship and the premier 2004, 2011, 2012 California Hoosier Tire Civil War Sprint Series Championship. F & F Racing was also honored by being nominated "2004 Top 360 Sprint Car Team In The Nation" by the National Sprint Car Hall of Fame. F & F Racing's successes correlates into notoriety and high visibility. Fans flock to the pits and seek out our driver for an autograph and to watch the race highlights on the trailer LCD T.V. while giving our marketing partners the exposure they want and deserve.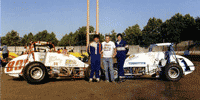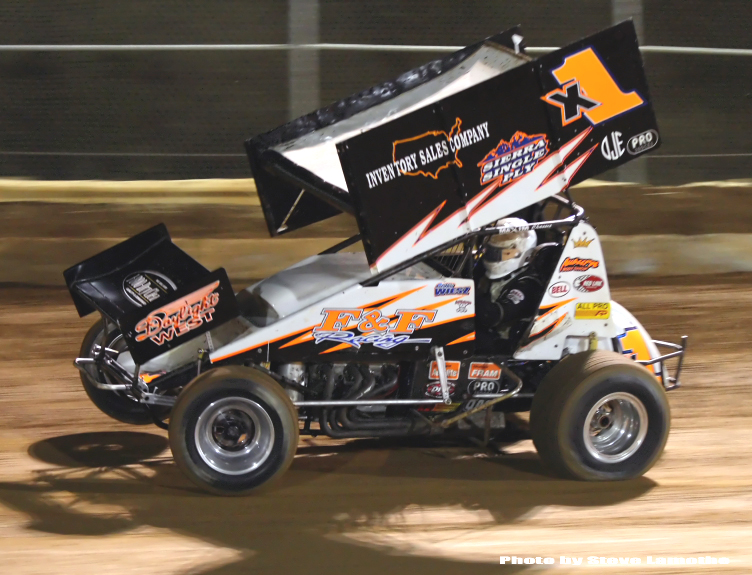 join F&F racing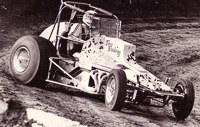 F & F RACING invites your company to join us in the most exciting advertising vehicle available today – SPRINT CAR RACING! Every available indicator says motorsports are on their way up in terms of fan appeal, competitors, and merchandise sales. This particular point in motorsports history reflects a distinct trend in attendance, corporate support and explosive growth! Today's world of high-performance sprint car racing provides an effective and dramatic advertising opportunity for your company to set itself apart from your competition and place you in the forefront of America's fastest growing sporting audience. Incorporate your company name/logo with graphics in several highly visible spots - the large wing, car body or nose wing on the sprint car - and for a polished, professional package, highlight your name on the enclosed racecar trailer. Industry statistics show about 90% of the motorists on the freeways pay special attention to advertising on the trailer of a racecar. That translates into about 250 hours of advertising as F & F RACING tows up and down the West Coast for the race season. The sprint car and enclosed trailer are best viewed as a billboard. Its value is multiplied by the total number of impressions generated throughout the racing season and that value is enormous!
highlites